Anyone who still thinks that birdwatching is the preserve of grey-haired men should think again. Birding has become hip and is growing in popularity among a wide range of people. For evidence of this, look no further than the Wadden Islands Bird Festival held on the Dutch island of Texel each May. This accessible annual event is focussed on birdwatching for a good cause. It attracts enthusiasts from various countries and of all ages.
Wadden Islands Bird Festival 12th–13th May 2018
The Wadden Islands Bird Festival is organised by Marc Plomp, owner of the Bird Information Centre on Texel, and Monica Ralling of the National Park Dunes of Texel. An avid birder, Marc had already been organising a birdwatching day since 2010 and in 2016 he joined forces with Monica to develop the Wadden Islands Bird Festival. The event highlights the diversity of Texel's bird life and raises awareness and money for bird conservation. The 2018 festival will put the House Martin at the centre of attention.
The Wadden Islands Bird Festival has something for everyone. Discover the island's bird life by following the route along the marked birdwatching points where enthusiastic volunteers share their knowledge of the special birds. Join one of the organised excursions or visit the optics show for a chance to test and buy the latest binoculars and telescopes, or simply have your own optics cleaned free of charge. Or how about participating in the Texel Big Day? a 24-hour bird race for charity.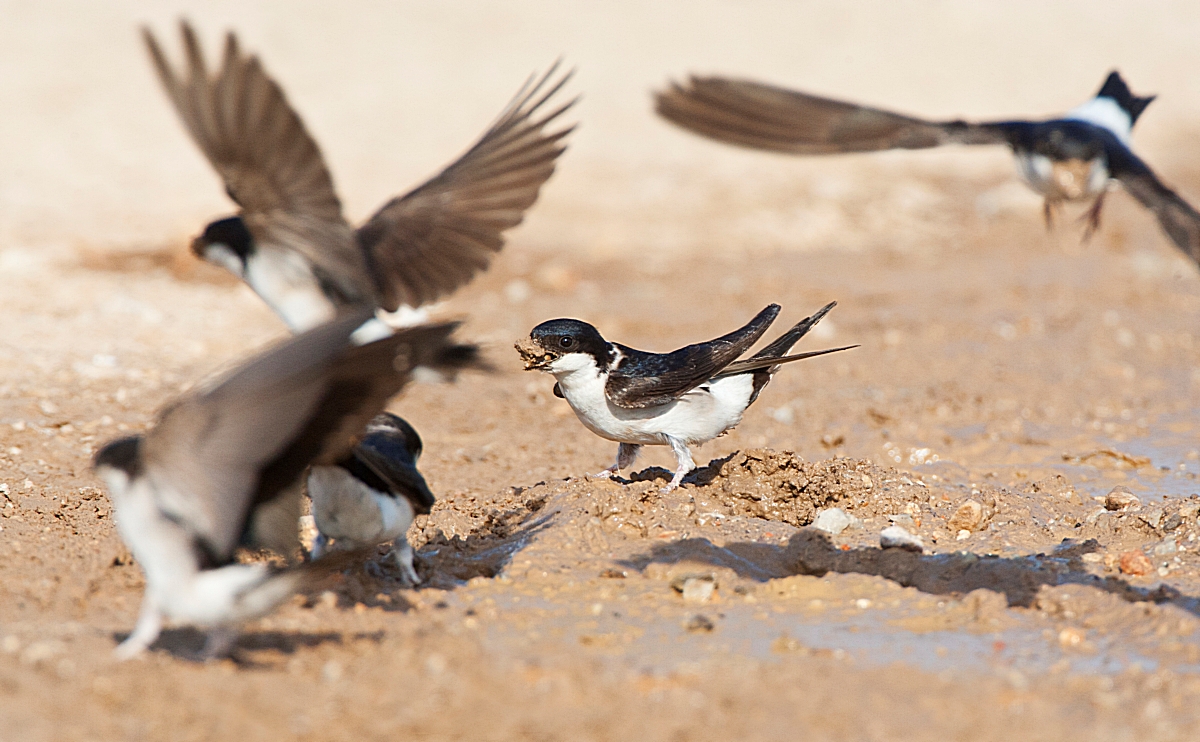 Texel Big Day 12th May 2018
In 2017, a total of eight teams participated in the first Texel Big Day, a 24-hour bird race on foot and on e-bike. Teams competed for prizes for the most species and the most money raised. With 149 species, the winning team achieved a new record for Texel. A second team triumphed by raising more than € 1100 in sponsorship. In total, more than € 7500 was raised during the weekend to help vulnerable beach-nesting species. The idea of a Texel Big Day comes from the Champions of the Flyway, which has been run in Israel for a number of years. Texel also lies on an important migration route and is easily accessible for many people. The Texel Big Day provides a great opportunity to get outside alongside fellow birders. Sightings are shared and teams help each other, so whether you join for part of the day or the full 24 hours, you can make a contribution towards helping birds.
Click here for the whole story